Residential Siding Installation Services
When it comes to your home, beauty goes beyond the surface. Accentuate your style and extend the life of your home with CertainTeed® siding installed by Scott Construction Company . You will see and feel the difference.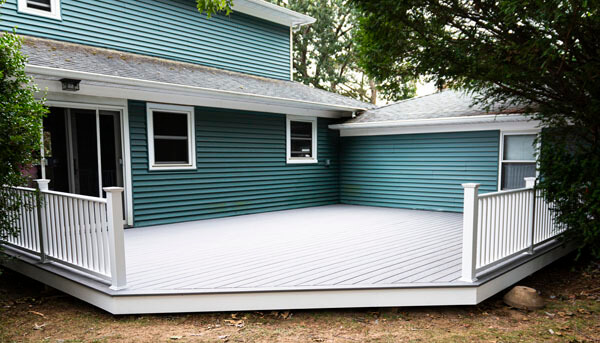 Affordable beauty, distinctive style and lasting performance – you can have it all. With a variety of profiles and textures, you have the freedom to express yourself with the siding that suits your style. From bold and bright to deep and dark, the choice is yours. Set the mood and give your home major curb appeal with colors that complement each other and your life.
Reasons to Upgrade Your Siding
Upgrading your siding isn't the least expensive home improvement that you can do, but there are many benefits to this project. If your home is looking a little shabby, updating the siding can immediately improve the overall appearance of your property. And there are reasons to upgrade beyond simple aesthetics. These include the following:
Improve resale value. If you're planning to sell your home in the near future, siding replacement can provide a return on your investment of over 60 percent.
Increase energy efficiency. Your siding helps to maintain a consistent temperature in your home. If it's failing, then your HVAC system will have to work harder to keep you comfortable. Replacing siding reduces this strain and provides more energy savings.
Reduce outdoor noise. If you install new siding, you can opt for a material that provides better soundproofing. This could be especially helpful if you live near a busy road.
Improve protection. Cracked, warped or peeling siding can allow moisture underneath. This may lead to water damage both to the siding and the structure. New siding will eliminate any gaps.
Schedule a Free Inspection & Quote Today!
When you need siding installation services, talk to the experts at Scott Construction Company. Request a free inspection and quote today! Call us at (317) 627-7605 or fill out our convenient online contact form.