We Are Your Full-Service Exterior Home Improvement Contractor
Scott Construction Company is a home improvement and storm response contractor operating in Boone County and throughout central Indiana.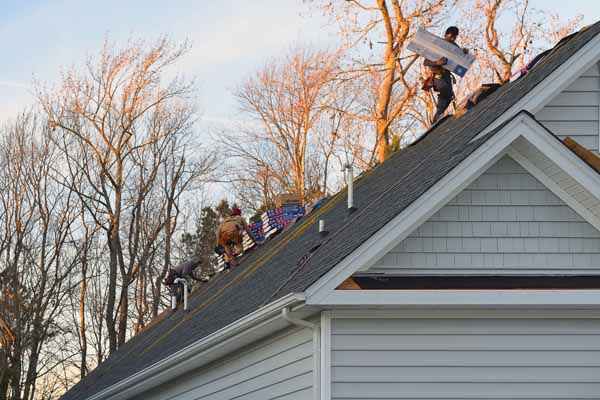 We are a family business that was started in 1985 by two brothers, Jeff and Todd Scott. When the company was established, we focused mostly on residential roofing services. Today, our company has evolved into a full-service exterior remodeler and storm response general contractor. Headed by Jeff Scott, Scott Construction Company has completed thousands of jobs, big, small and everything in between. 
Today, Scott Construction Company continues to hold on to our strong sense of heritage and family. In fact, many of our personnel have been with the company for 20 years. This, along with our loyal customers, drives Scott Construction Company's continued growth in the home improvement and storm restoration industry.
Known for Quality & Integrity
We have seen a lot of changes in the construction field over our three decades of service, but one thing that has not changed is the quality we put into every job. Quality and integrity have always been the foundation of our business. We do it right the first time, and our professionalism and customer communication are second to none. This has made Scott Construction Company one of the leaders in the Indiana home improvement industry.
Contact Us Today for a Free Inspection & Quote
To experience our excellent customer service and become part of the Scott Construction Company family, call our office at (317) 627-7605 or submit our convenient online contact form. We look forward to meeting you!